Collection:

Dog Scratch Door Protection Plates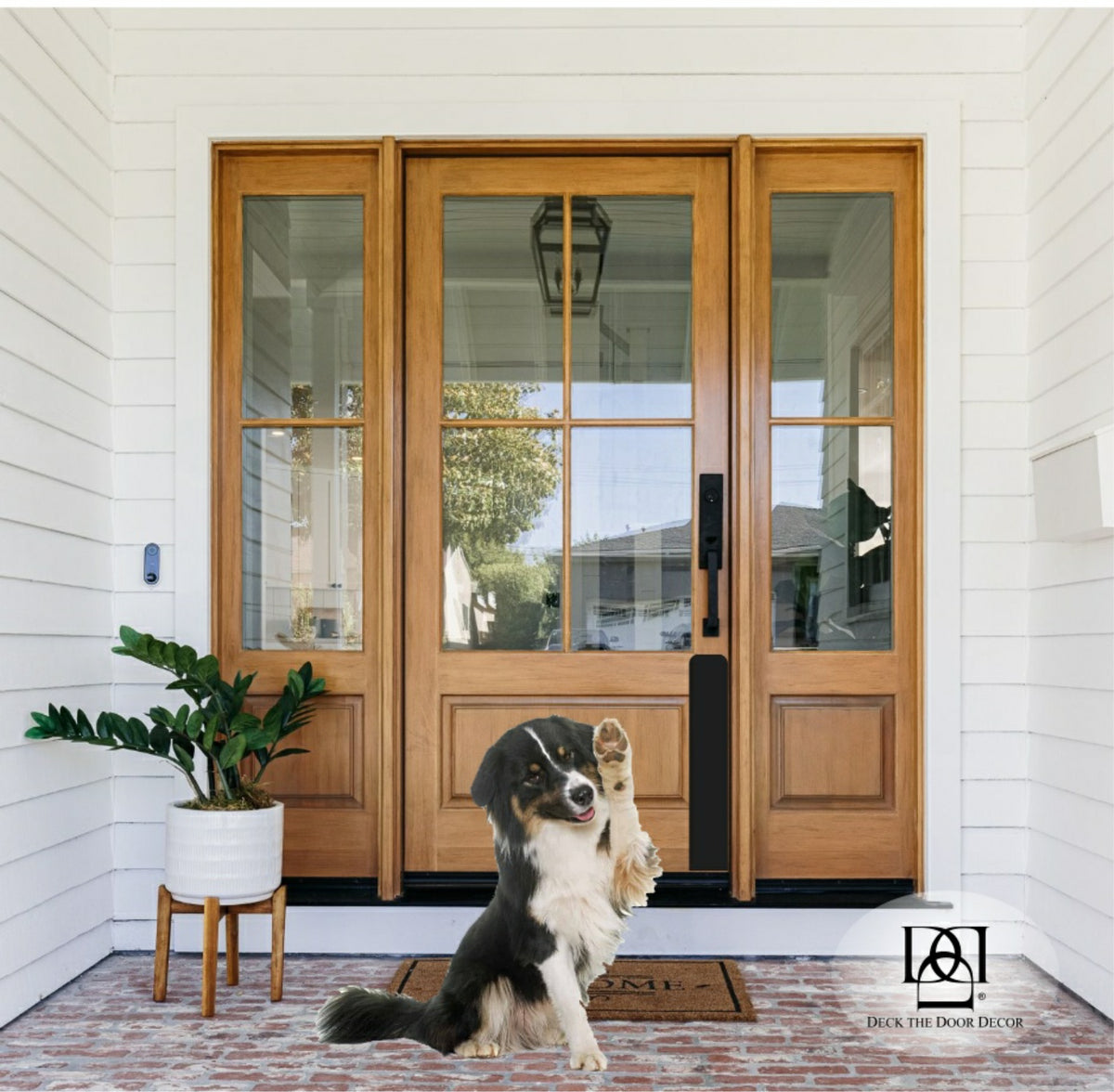 BUNDLE AND SAVE! Receive and automatic 10% off any Dog Scratch Protection Plate with the purchase of any Door Kick Plate at check out!

Got Pet Scratches on Your Door?
Dog Scratch Door Protection Plates are the best way to prevent pet scratches.

Our pets tend to scratch the door when they need to go outside, come inside, have separation anxiety, & even when they're curious or excited about something on the other side of the door.
Deck the Door Decor has created the only aesthetically pleasing solution to the dog lover's door problem! Our patented dog scratch protection plates will preserve the finish of your door in the face of the pawing and clawing of your pup!


DECORATIVE & SOPHISTICATED Our anodized aluminum metal dog scratch protection plates not only protect your door from pet damage, but also adds a beautiful bit of charm, especially when paired with our matching anodized aluminum door kick plates. They are attractive & functional - unlike any other comparative product on the market!